injection mold for PP hook Description
1)
injection mold for PP hook

2)PP-GF30% for plastic ,2510 mold core
3)500,000shots
4)16 cavities with one mold
Commodity name:
1)injection mold for PP hook
2)PP-GF30% for plastic ,2510 mold core
3)1,000,000shots
4)16 cavities with one mold
Mold core material: 2510
Plastic material: PP-GF30
Mold life time: with 1,000,000 shots
Mold cycle time: 42 days
Mold cavity: with 16 cavities
function: it is a plastic hook for clothes
Our service for you:
    Provide CAD design
    Provide 3D design
    A reasonable price and high quality
  Detail information of mold or product( material, leading time, transportation, and so on)
ASSEMBLY SERVICE
OEM & ODM & Buyer Label Offered
Advantage:
   1: we are the manufacturer , so we have competitive price
   2:Continuous service an support
   3:Diversified rich experienced skill workers
   4:Custom R&D program, coordination
   5: Application expertise
   6:Lone life and steady quality
   7:One-stop service
Main equipment:
   1:CNC Machining Center ( four )
    Three axes horizontal UN-AUTO Blade(three)+ Four axes vertical automatically change blade( one)
   2:EDM(five)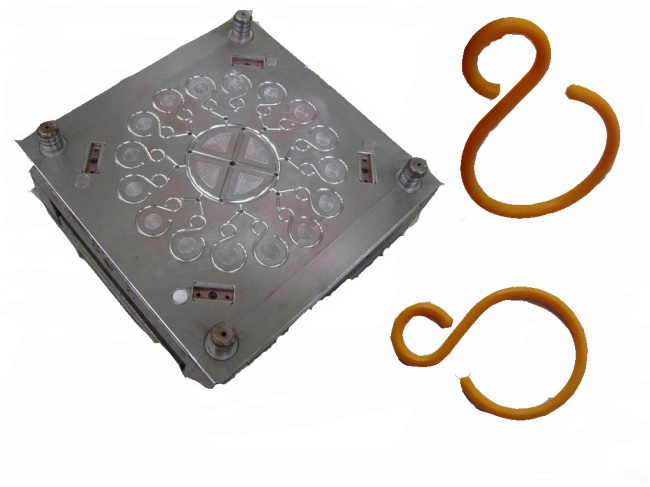 injection mold for PP hook has been presented above, want more similar products, please click injection mold.
Our injection mold for PP hook is good in quality and competitive in price. We manufacture injection mold for PP hook and supply OEM, ODM service according to your requirement.
If you want more detailed information of this product or related problems, please contact with us, we will reply as soon as possible (general in 24 hours).
Category:
Plastic Mould